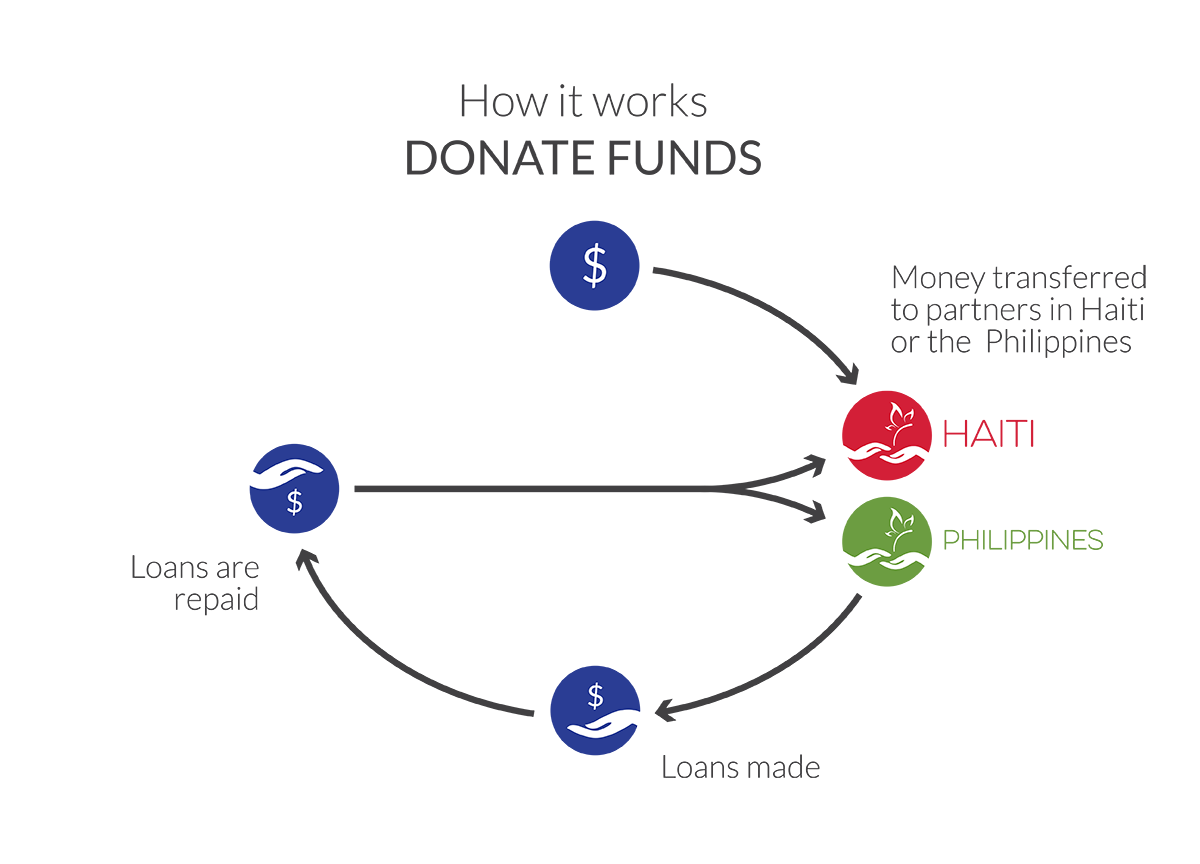 Wisconsin Microfinance originally began loaning to individuals in Barreau Michel, a small community northwest of Haiti's capital, Port au Prince.After the devastating earthquake in 2010, the Haitians were left with nothing. We began providing micro-loans, starting around $50, to help these individuals lift themselves off their feet and rebuild their businesses. The first round was a huge success with 100% repayment, and we have been loaning to them ever since.
We opened a second branch for loans in Haiti. The community calls themselves MOZAYIK. They are a collection of 126 families, mostly women and children, that recently secured land for a place to relocate after being without land since the earthquake of 2010. Their land is north of Port au Prince. We agreed to work with their leaders, and their American representatives, to supply funds for 30 initial loans. These first round loans were made in early 2017.
We expanded into the Philippines after Typhoon Yolanda (known internationally as Typhoon Haiyan) destroyed major parts of the country. The typhoon not only wiped out communities but also wrecked their means of livelihood like fishing and coconut farming. Because our partner VICTO has economic development offices already set up across the island, Wisconsin Microfinance is able to provide micro-loans to people in many different communities.
Who will you help?
Donate now to one of our amazing programs.