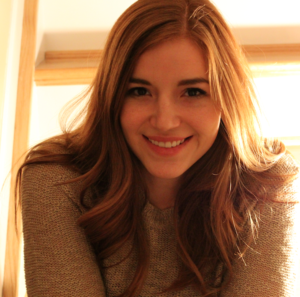 Jane McCurry
Jane is an undergraduate student at UW-Madison working toward degrees in Operations and Technology Management and Environmental Studies. On campus, she is involved with the Chancellor's Scholarship Program, pole vaults for the women's varsity track and field team, and was the co-president of the Ethical and Responsible Business Network. 
Jane is excited to be working with Wisconsin Microfinance and to continue to change the lives of entrepreneurs in Haiti and the Philippines. As Executive Director of Wisconsin Microfinance she hopes to further integrate Wisconsin Microfinance into the Madison and regional communities and to increase Wisconsin Microfinance's impact worldwide.

Click here to read an interview with Jane about her path to success.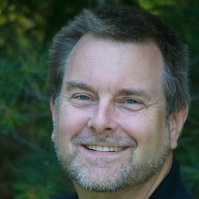 Tom Eggert, Founder; President of the Board
Tom is the President of the Board of Wisconsin Microfinance and a professor at the University of Wisconsin. Tom has been at the forefront of business and sustainability for the last twenty years, both teaching classes in sustainability at the University of Wisconsin, and founding and serving as the Executive Director of the WI Sustainable Business Council. He has written and spoken extensively on the changing role of business in society, the power of microfinance, and on how the private sector can lead in responding to a resource constrained world. Tom holds a law degree from George Washington University, a Masters in Public Administration from the Lafollette Institute, and, prior to law school, was a Peace Corps volunteer in the Philippines.
Paul Ohlrogge
Paul Ohlrogge has been involved in community development and international work for 35 years. He is the County Director for UW-Extension in Iowa County and an Associate Professor of Community Resource Development. Prior to coming to UWEX Paul was in the Peace Corps for 4 years and then followed with 6 more years in the Philippines working with the United Nations High Commission on Refugees – working with the resettlement of Vietnamese, Cambodian, Laotian and Hmong refugees. Paul has also worked on short term assignments in Rwanda, Cambodia, Uganda and Haiti.Paul graduated from Luther College in Decorah, Iowa with a degree in Communications and Theology and has a Master's in Public Administration from Southern Illinois University.
Anne Velazquez, Student Board Member
Anne is a junior at the Wisconsin School of Business where she is studying Actuarial Science as well as Risk Management and Insurance. She also serves as the Vice President of Finance for "Lean In" at UW, a student organization centered around empowering women. She is also the recipient of the Chancellor's Scholarship, and has worked as an undergraduate research assistant at the Health Innovation Program. She is passionate about fighting poverty and the role microfinancing can play in this effort.
Alana McKeever
Alana was originally the student representative on the board while a student at UW Madison. She has remained on the board following her graduation, and is currently the Marketing and Sustainability Director at Yumbutter, a Madison nut butter company that feeds a child in need for every pouch or jar sold. She is intrigued by how businesses and business practices can be used to better the world, and microfinance is a shining example of that ideology. While she was a student, she was  the co-founder of the Ethical and Responsible Business Network (ERBN) at the University of Wisconsin - Madison.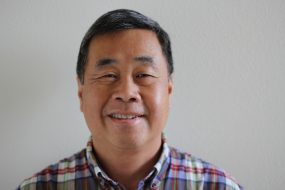 Jun Gonzalez
Modesto (Jun) Gonzales, Jr. moved to Madison in 1995 from Lawrence, Kansas where he received his graduate degree in Public Administration from KU. Jun was the past president for the Philippine American Association in Madison. In his free time, Jun loves to travel and learn about new cultures and ideas around the world. He is an avid reader and a student of life experiences. Jun is honored to be a member of this Board and to have the opportunity to help in reaching the goals of this organization.

James Kokalj
James is the co-founder of TeamWikit Inc., the founder of Kokalj Law Offices LLC, and an advisor to CW Technologies. James has a BA in International Relations & Political Science and a law degree from the University of Michigan.
Tiffanie Mark
Tiffanie is the founder of MATRIX Coworking, an Innovation Consultant & Community Builder. She is a native Madisonian and entrepreneur who embraces the art of balancing one's eclectic interests and talents. She is passionate in her mission to bridge the divide between Madison's budding entrepreneurial community and individuals for which the opportunities to explore their own passion and talent may not otherwise exist. Tiffanie holds a membership in Capital Entrepreneurs, Extreme Moms, Wisconsin Women's Entrepreneurs Southcentral, is a Dane County Time Bank coordinator, and sits on the planning committee for the Collaborative Wellness Summit (hosted at Matrix), the HSDA Re-Prom and TEDx Madison.
Tracy Harvey
Tracy is a Ph.D. student in the Nelson Institute for Environmental Studies at the University of Wisconsin. Her focus is sustainable business, sharing the vision of Wisconsin Microfinance to create a more equitable and sustainable world. As the previous Executive Director of the organization she has seen first hand the positive changes within a community that come from empowering and providing opportunities to women.