Our Programs Provide Hope and Opportunity.
Before being given the opportunity to expand on their livelihoods through our program, many of these individuals would earn a living through personal activities such as gardening and household tasks. They would only be able to sell a portion of their goods when the harvests were abundant enough. Otherwise, they were living off of what they could produce alone.
Our program has given them the opportunity to take part in an activity, a small business venture, to help expand on their livelihood. For example, many of these women choose to use the funds to expand on their gardening capabilities in order to ensure that they will have surplus to sell in the market.
Check out the stories of some of our borrowers below.
Donite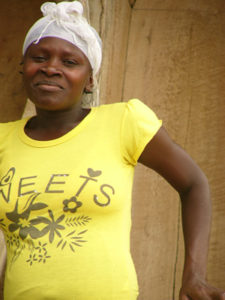 Donite Genesteh has used her funds to expand on her cooking and selling food as well as vegetables in the local marketplace.
Elimise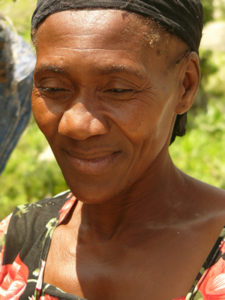 Elimise Joseph has used her funds to expand on her small business of cooking her own food to sell in the local market.
Madame Saurel
Madame Saurel has used her loans funds to expand her small business of selling produce in her local village. She will often sell beans in the market in Barreau Michel and sometimes travels to the market in Cabaret to buy things in order to resell in Barreau Michael.
Joe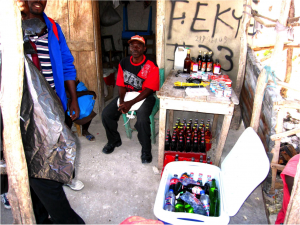 Joe is a father of four, a group leader, and a true businessman. Prior to joining the program, the only income Joe received was from his small "Fresh Drinks" business, with one small cooler of drinks.
Six months after joining the program, his business as well as himself continues to grow and prosper, increasing his income and well being.