Aaron Grych
Aaron is an undergraduate student at UW-Madison working toward degrees in International Studies, Environmental Studies, and Geography. He first came to Wisconsin Microfinance as an intern, becoming the public voice of the organization by managing our social medias and many of our outreach efforts.
Aaron is delighted to be continuing with the organization, working to change the lives of impoverished entrepreneurs in Haiti and the Philippines. As Executive Director of Wisconsin Microfinance, he hopes to further integrate Wisconsin Microfinance into the Madison and regional communities and to increase Wisconsin Microfinance's impact worldwide.
Tom Eggert, Founder; President of the Board
Tom is the President of the Board of Wisconsin Microfinance and a professor at the University of Wisconsin. Tom has been at the forefront of business and sustainability for the last twenty years, both teaching classes in sustainability at the University of Wisconsin, and founding and serving as the Executive Director of the WI Sustainable Business Council. He has written and spoken extensively on the changing role of business in society, the power of microfinance, and on how the private sector can lead in responding to a resource constrained world. Tom holds a law degree from George Washington University, a Masters in Public Administration from the Lafollette Institute, and, prior to law school, was a Peace Corps volunteer in the Philippines.
Paul Ohlrogge
Paul Ohlrogge has been involved in community development and international work for 35 years. He is the County Director for UW-Extension in Iowa County and an Associate Professor of Community Resource Development. Prior to coming to UWEX Paul was in the Peace Corps for 4 years and then followed with 6 more years in the Philippines working with the United Nations High Commission on Refugees – working with the resettlement of Vietnamese, Cambodian, Laotian and Hmong refugees. Paul has also worked on short term assignments in Rwanda, Cambodia, Uganda and Haiti.Paul graduated from Luther College in Decorah, Iowa with a degree in Communications and Theology and has a Master's in Public Administration from Southern Illinois University.
Alana McKeever
Alana was originally the student representative on the board while a student at UW Madison. She has remained on the board following her graduation, and is currently the Marketing and Sustainability Director at Yumbutter, a Madison nut butter company that feeds a child in need for every pouch or jar sold. She is intrigued by how businesses and business practices can be used to better the world, and microfinance is a shining example of that ideology. While she was a student, she was  the co-founder of the Ethical and Responsible Business Network (ERBN) at the University of Wisconsin - Madison. 
Jun Gonzalez
Modesto (Jun) Gonzales, Jr. moved to Madison in 1995 from Lawrence, Kansas where he received his graduate degree in Public Administration from KU. Jun was the past president for the Philippine American Association in Madison. In his free time, Jun loves to travel and learn about new cultures and ideas around the world. He is an avid reader and a student of life experiences. Jun is honored to be a member of this Board and to have the opportunity to help in reaching the goals of this organization.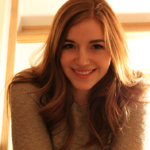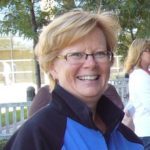 Jane McCurry
Jane is a former Wisconsin Microfinance executive director and UW-Madison graduate with degrees in Operations and Technology Management and Environmental Studies. A cornerstone of the organization, Jane is a tireless advocate for change whose experience with Wisconsin Microfinance makes her an invaluable member of the board.
John Locke
John Locke is a Financial Advisor and Certified Financial Planner with Cornerstone Wealth Management and LPL Financial helping families achieve their financial goals. Outside of work, John enjoys volunteering as a member of the Rotary Club of Madison After Hours and strongly believes in Service Above Self. John Locke attended UW-Madison and graduated with a degree in Economics and a certificate in Middle Eastern Studies. In his free time, you can find him traveling, playing various sports or watching the Badgers.
LeeAnn Glover
LeeAnn is the Real Estate and Workplace Solutions Director and one of the founders of sustainability at American Family Insurance. She has a bachelor's degree in Chemical Engineering from UW-Madison, a Master's in Management from Cardinal Stritch University and a Master's degree in Sustainability Leadership from Edgewood College.  In 2013 she was the recipient of the InBusiness magazine Sustainability Visionary of the Year.  LeeAnn has served on the Board of the Wisconsin Sustainability Business Council and was a Fellow for the Nelson Institute in 2012.
Jordan Crane, Event Coordinator
Jordan Crane is a senior at the University of Wisconsin-Madison, double majoring in Political Science and Jewish Studies. Last semester, Jordan studied at Tel Aviv University in Israel. She focuses her studies on the intersection between religion and politics and hopes to eventually attend law school. Aside from being apart of the Wisconsin Microfinance team, she an editor for Avukah, the Jewish Studies Journal here on campus, and previously served as chapter president of Sigma Delta Tau.
Julian Gary, Accounting Assistant
Julian is a student with a keen interest in business and finance. At Wisconsin Microfinance, Julian is the accounting assistant, helping to coordinate and supervise accounts. In addition to volunteering at Wisconsin Microfinance, Julian has volunteered teaching youth sailing and youth tennis. Julian has an interest in accounting and looks forward to a future helping financially underserved individuals gain access to the capital needed for successful business ventures.