Estela "Lalay" Ohlrogge Award for Volunteerism and Support of Microfinance
Estela Alesna Ohlrogge, known as "Lalay," was born in Cebu City, Philippines, attended college in Cebu at San Carlos University___ and took a job with the UN High Commission on Refugees.  In 1987, she married Paul Ohlrogge, and after spending their first several married years together in the Philippines, they returned to Paul's home state of Wisconsin. Paul has been an integral member of the Wisconsin Microfinance board and was responsible for starting the Philippines program in 2014. Lalay played a critical role in working behind the scenes in developing infrastructure that allowed the Philippines program to flourish.
Lalay's dedication to supporting the communities in the Philippines was profound. For more than 5 summers, she traveled to the small islands where our borrowers were located. Lalay interviewed many of them and was quick to give hugs and find laughter with these perfect strangers.
Lalay died on May 14th, 2020.
Remembering Lalay
In order to honor her legacy, the Estela "Lalay" Ohlrogge Award for Volunteerism and Support of Microfinance was launched at the Wisconsin Microfinance fall gala in 2021. The award reflects the critical role of volunteers in supporting the mission of Wisconsin Microfinance.
Our first recipient is Benaja Antoine, who was critical to re-starting our Haitian program.
About Benaja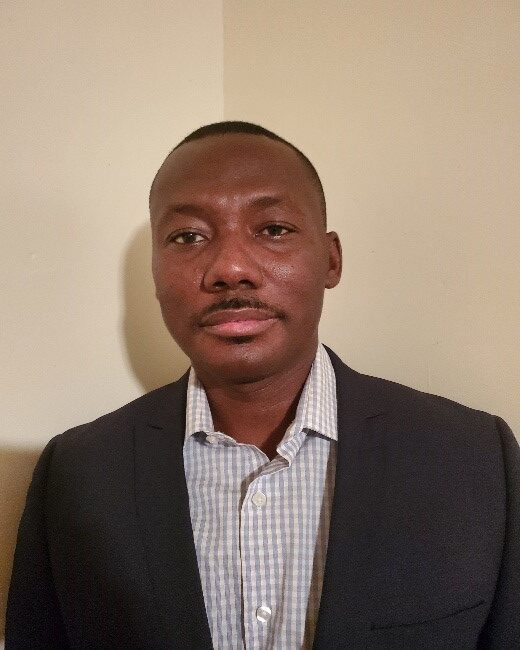 Benaja is Haitian and works with World Renew, an economic development non-profit in Haiti.  Under his guidance and leadership, we identified an agricultural cooperative in the South central part of the country.  We opened this new program during the pandemic, largely because of our believe in and our confidence in Benaja.
He has trained the community developer in Leogane on how to administer our program.  Loans are 6 month loans at 1% interest per month and 80% go to women.  All women are part of a 6 person borrowing group.
He has been responsible for the monthly reporting that is being done and the documentation of improved living conditions for the loan recipients.  He also provided the case studies that are published on our website.
He has been the cornerstone on which the new Haiti program is being built.