Natural Disasters and Microfinance
May 15, 2021
The role of microfinance is clearest in countries suffering from the impact of natural disasters. Natural disasters in Haiti and the Philippines presented a need for new and innovative ways of assisting in recovery.
At 4:53 pm on January 12, 2010, an earthquake struck at the heart of the island of Hispaniola, compromising the nations of Haiti and the Dominican Republic. The quake caused severe damage in Haiti, as its epicenter was only 15 miles from the capital city of Port-Au-Prince. The earthquake was a magnitude of 7.0 and had numerous, dangerous aftershocks. The Haitian government estimated that over 250,000 people died, 300,000 Haitians were injured, and 5 million people were displaced. Haiti is the poorest nation in the Western Hemisphere, with 70% of its population in poverty, compounding the effects of the earthquake on Haitian society. Due to bad construction practices, the earthquake caused major damage, oftentimes leveling, multi-story buildings in Port-Au-Prince. In a country already lacking broadly available and reliable infrastructure, the earthquake damaged the ability of the country to quickly respond. The damage was estimated to be $7.5 billion, which was approximately half of Haiti's entire 2010 GDP. As a result of the damage to both societal institutions and infrastructure, international organizations and governments had trouble providing the necessary assistance to the people impacted.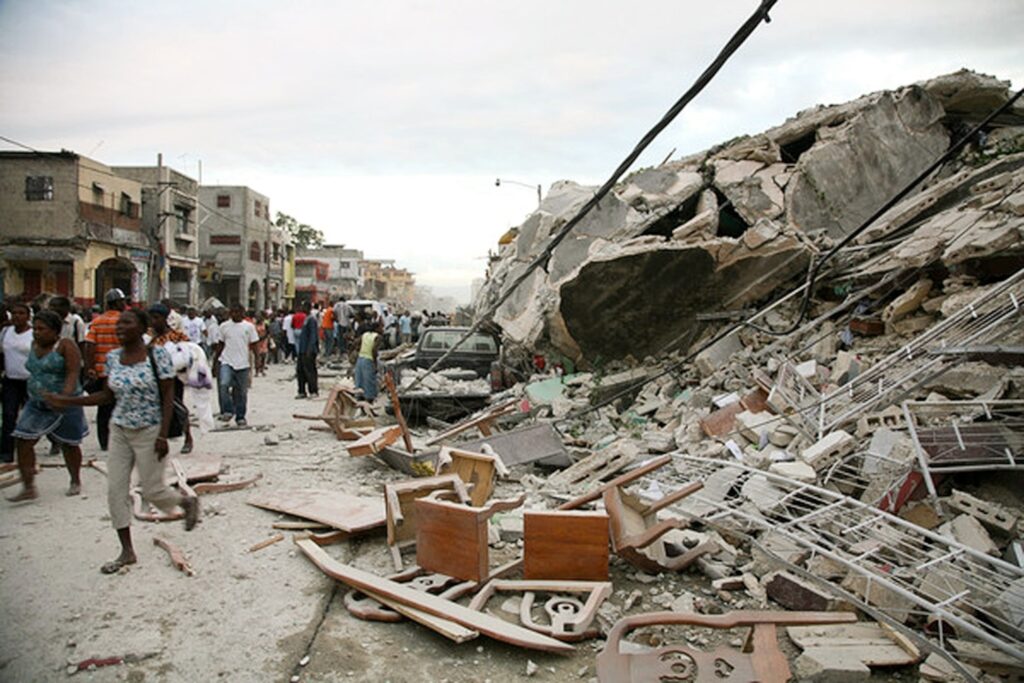 Almost three years later, halfway around the world in November of 2013, the Philippines were hit with Super Typhoon Haiyan. The Philippines is quite prone to heavy storms and typhoons, but Haiyan presented a new level of severity. Typhoon Haiyan was the most powerful typhoon to ever reach land. The typhoon caused very high winds, flooding, heavy rain, storm surges, and more. Windspeed on land reached up to 198mph and gusts reached close to 250mph creating major devastation throughout the country. The typhoon created major damage as buildings were ripped apart by the heavy winds and storm surges carried boats onto shore destroying properties. The final estimate for those either killed or missing is close to 10,000 people. Over 4 million people were displaced from their homes and over 16 million people were impacted. The immense amount of damage overwhelmed the ability of relief and humanitarian organizations.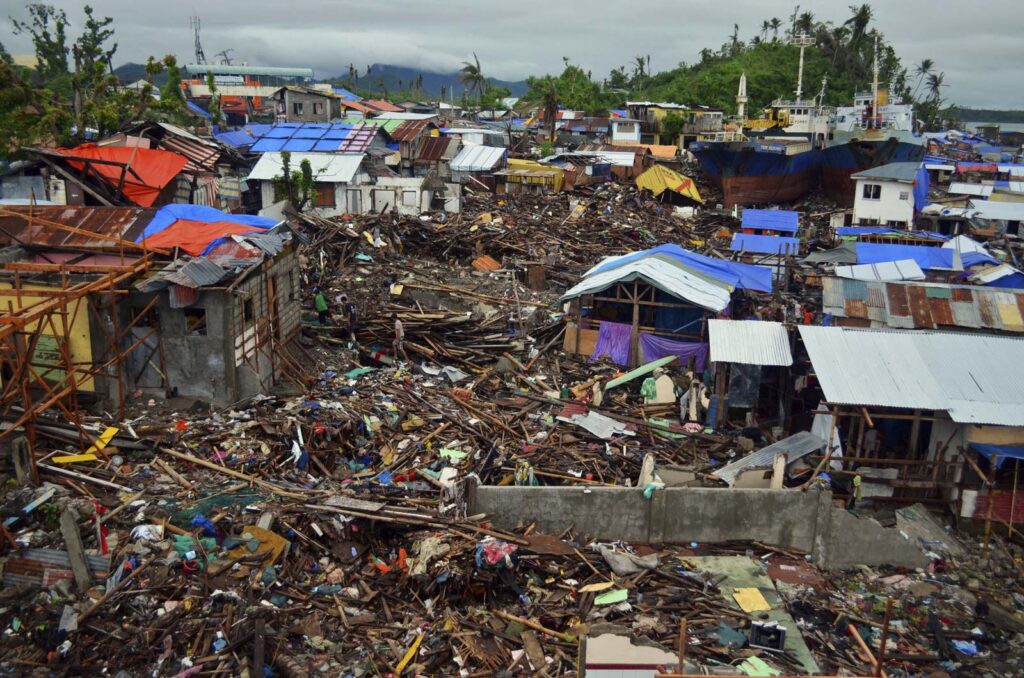 Wisconsin Microfinance was created in the aftermath of the 2010 earthquake in Haiti. In the wake of natural disasters, finding ways to help individuals rebuild after their homes, shops, or farms are destroyed is of primary importance. Microfinance has contributed to the ability of individuals to recover from the natural disasters in both Haiti and the Philippines. Following natural disasters, it can be very easy for a country to become reliant on aid and international organizations and governments. Microfinance, on the other hand, offers an alternative that is grounded in understanding and meeting the needs of customers. By providing marginalized and impoverished communities with access to capital in times of crisis, Wisconsin Microfinance has become a valued partner to traditional aid organizations.