With Gratitude
November 26, 2019
Because of you…
When an earthquake hit Sagbayan, Philippines in 2013, Jessica Basi's store and home were completely destroyed, leaving her unable to continue her business. In the aftermath, many people with destroyed homes had to relocate to another barangay (village), but her family decided to stay put, as they were dedicated to rebuilding their home and store. In 2015, Jessica's husband learned of the Wisconsin Microfinance program through acquaintances who worked at the Carmen Multi-Purpose Cooperative. Jessica decided to travel the 15 kilometers from Sagbayan to Carmen and apply for her first loan. With the additional capital, she was able to purchase the inventories for her store and restart her business.
Jessica has been a Wisconsin Microfinance loan recipient since then, consistently paying off and applying for new loans to expand her inventory serve additional customers. Thanks to the income generated from the store, Jessica has been able to send her children to school and pay for her family's basic needs and household bills.
Jessica's story wouldn't be possible without the generous support from our donors! She is grateful for the Wisconsin Microfinance loan that helped her rebuild her business and allowed her to play a key role in getting her community back on its feet.
If you would like to help more people like Jessica, please consider donating to any of our programs here. We and our loan recipients are grateful for your engagement and support!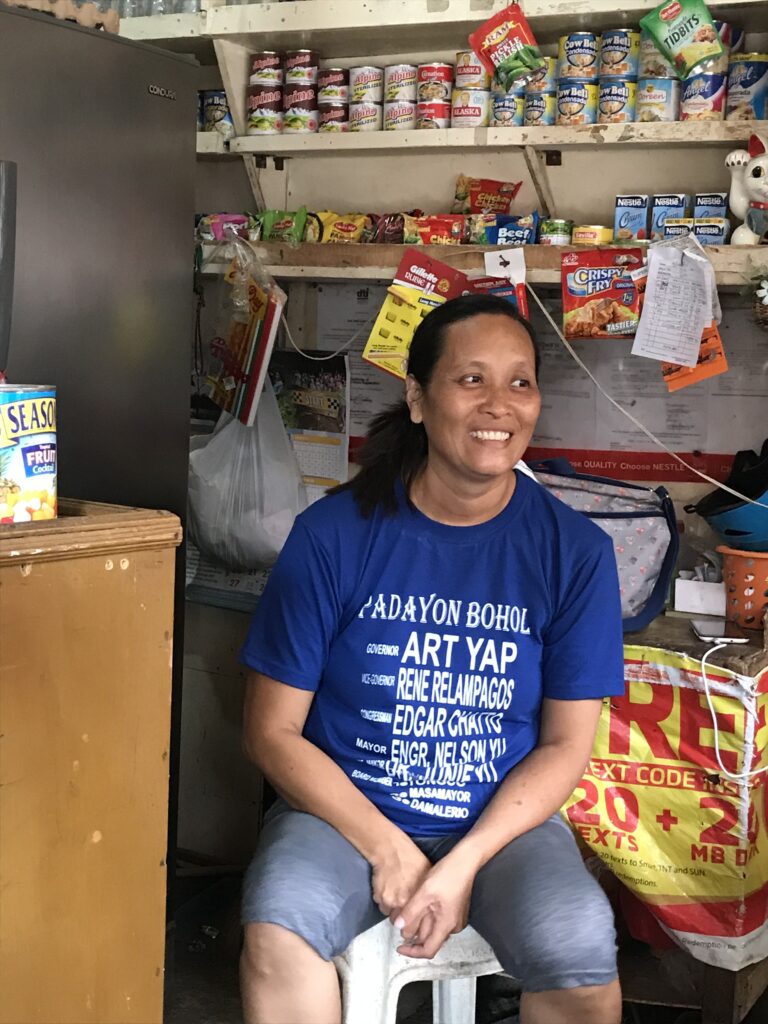 Philippines Program Update
The two interns are busy wrapping up their work in the Philippines. They have had a very successful trip spending their time working with staff and directors at each of the co-op partners that administer our loans and gathering stories from our loan recipients across the island of Bohol and other islands nearby. We hope you've had a chance to keep up with their travels by reading the blog posts they've put together during their trip. Their primary task now is to pull together all the content they've gathered to produce a short documentary about the Wisconsin Microfinance program and to write brief stories documenting the experiences of 10-15 loan recipients. The documentary video will be unveiled at our Gala, so be sure to plan to attend that and see the result of their work.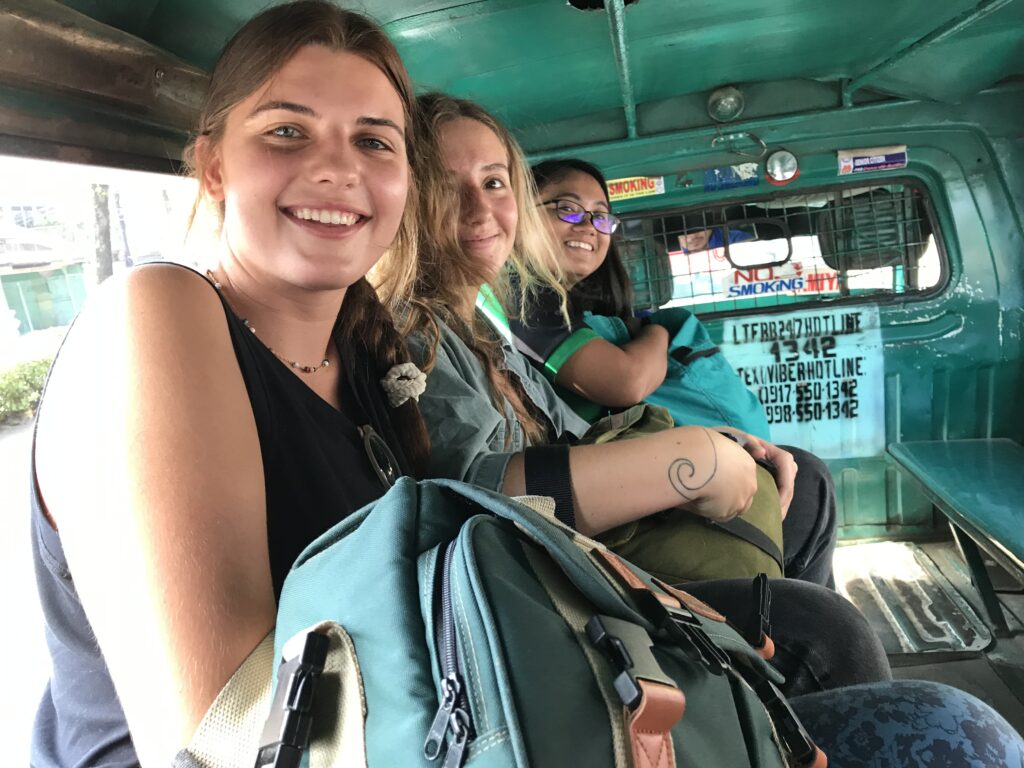 Take a look at our Facebook page and blog posts to get a peek at what they've been up to.
With Gratitude From Allison Cooley, Executive Director
Thanksgiving is this week, a time for all of us to find gratitude and give thanks for the bounties in our lives. This year, I'm especially grateful for the amazing experience I had this fall visiting with our loan recipients and credit union partner in the Philippines. Meeting the loan recipients, listening to their stories and hearing about their dreams for the future confirmed that our program is truly helping to move the needle in a positive direction for these folks. Without exception, when we asked the loan recipients to compare where their lives were when they started with the Wisconsin Microfinance program to where they are now, they would break into a smile. And without exception, they would express gratitude to the program and to us for helping them move closer to achieving their dreams.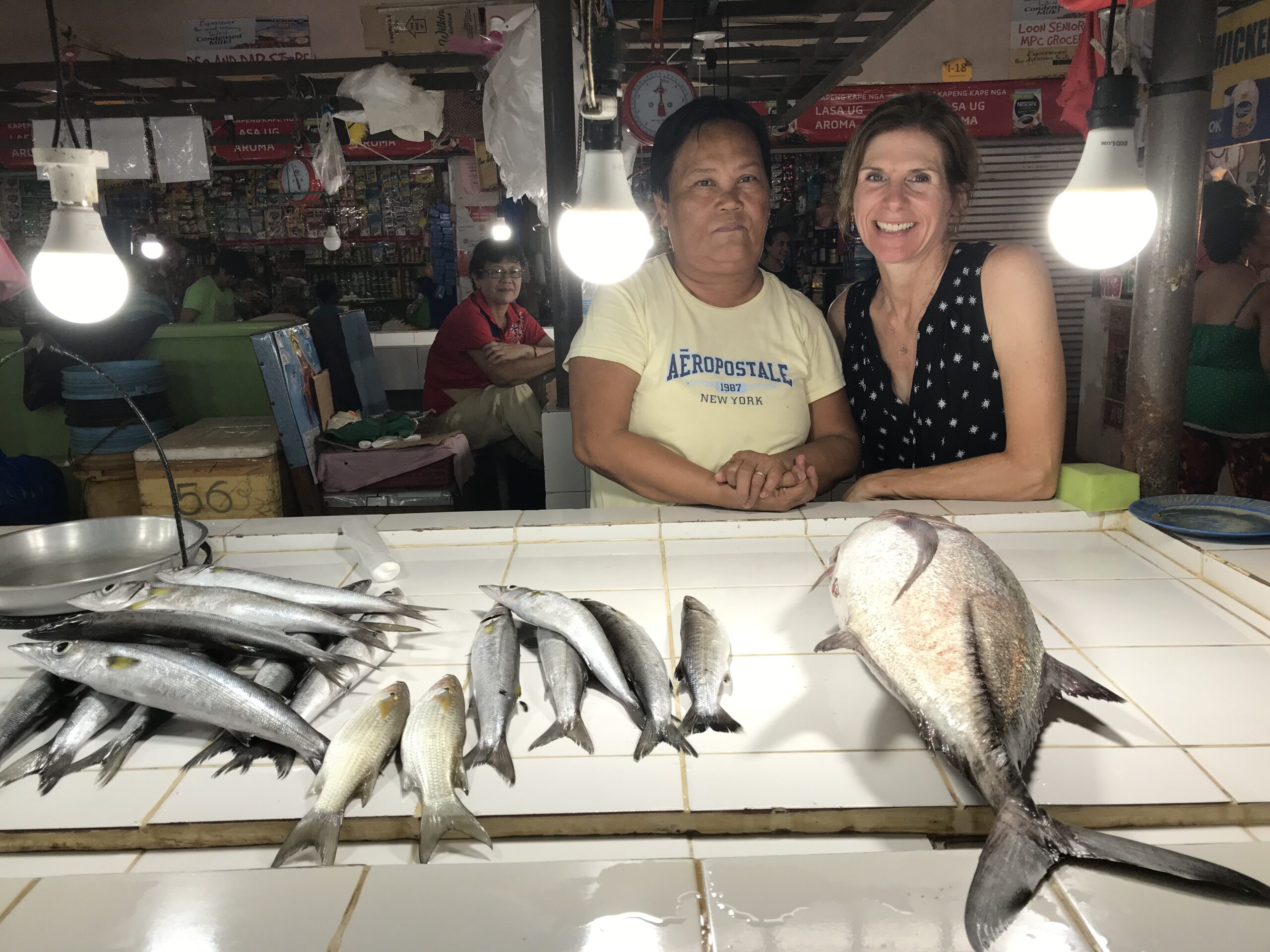 We are so grateful to you, our donors, for making a visible, lasting difference in the lives of our loan recipients, their families and their communities!
Leadership Change
For various personal and professional reasons, Allison Cooley, our Executive Director since June, has decided to step aside at the end of December. Allison did a great job laying the foundation for a stronger organization going forward and we're grateful for her time with us. Stay tuned for an update on organization leadership next month!
Upcoming Event
One of our partner organizations, PAMANA is having a holiday gathering Saturday, December 7th at Madison Turner's Hall. To register, visit  https://pamanamadison.org/events