Notes from the Philippines | Entry 5
December 20, 2019
Hi everyone!
As we approach the end of our time here in the Philippines, we have had a lot to reflect upon. Looking back on the past two and a half months, we are very grateful for the people we've met, the places we've seen, the food we've eaten, and simply the opportunity to be a part of something greater than ourselves. Given that almost every day has been an adventure in itself, it's quite difficult for us to sum up our experiences in just a few words, however, we would like to give a few closing remarks.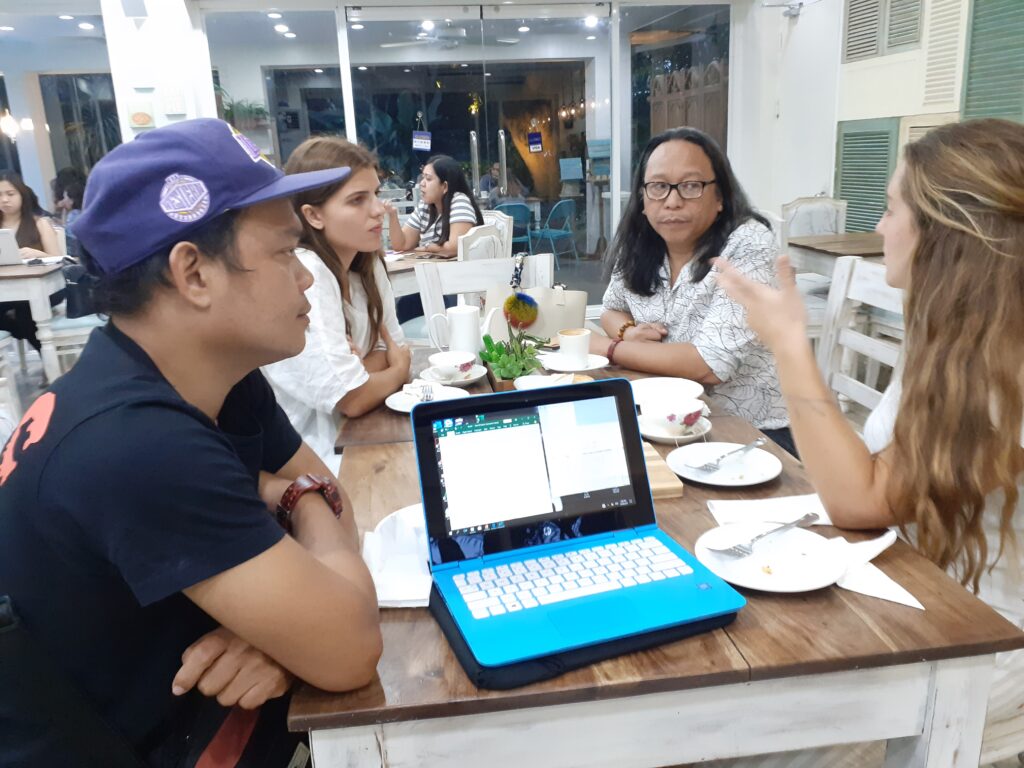 First, we would like to thank the staff of VICTO National Cooperative Federation for not only hosting us during our stay, but also for being our guides, support systems, mentors, and most importantly, for treating us like family. From regularly inviting us to share meals with them to bringing us to the hospital when we fell ill, and everything in between, we always felt sufficiently cared for. Admittedly, there may have been times when we took for granted the ease of navigating this new place. Without VICTO's level of hospitality and support, it would have been a lot more challenging adjusting to Filipino culture and accomplishing all that we have. Even on long and tiring work days they never failed to make us smile and keep us motivated. We will truly miss laughing, eating, and working with each and every staff member
We are confident that the partnership between Wisconsin Microfinance and VICTO has an overwhelming potential to grow and expand the program and reach hundreds more prospective entrepreneurs. We feel as though Wisconsin Microfinance is very fortunate to have such a dedicated on-the-ground network of support.

CEO Dudz Samson is a visionary leader who is committed to strengthening the program for years to come. We are excited to see him take this partnership to a new level and hope that we can stay involved.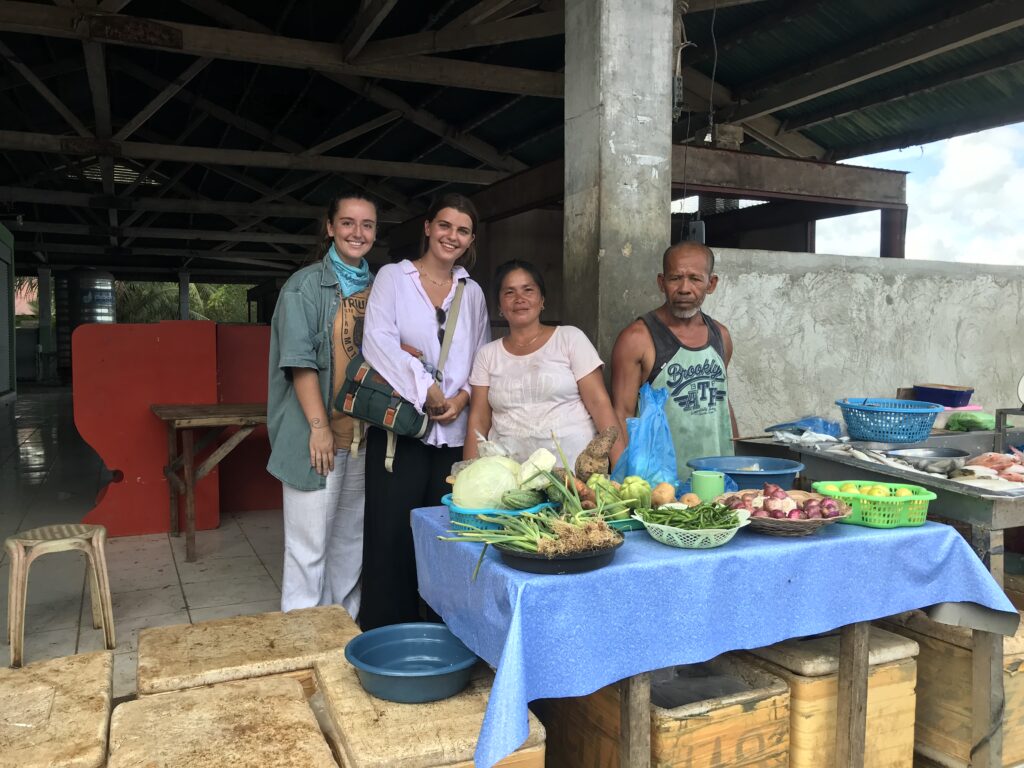 Next, we would like to thank the Wisconsin Microfinance beneficiaries that we had the opportunity to meet with over the past two months. They have been our ultimate source of inspiration. Waves of laughter and energy on the islet of Lapinig, exchanging smiles for fresh coconuts in the hills of Carmen, the beaming curiosity of small children in Pitogo— these are just some of the moments that Wisconsin Microfinance beneficiaries have gifted us. We will carry these moments with us wherever our lives and careers take us next.
We wish that every donor, board member, and intern could have the opportunity to get to know these individuals in the way that we have. The stories we tell can only provide a glimpse into their lives; nonetheless, we hope that they will be an inspiration to every Wisconsin Microfinance supporter.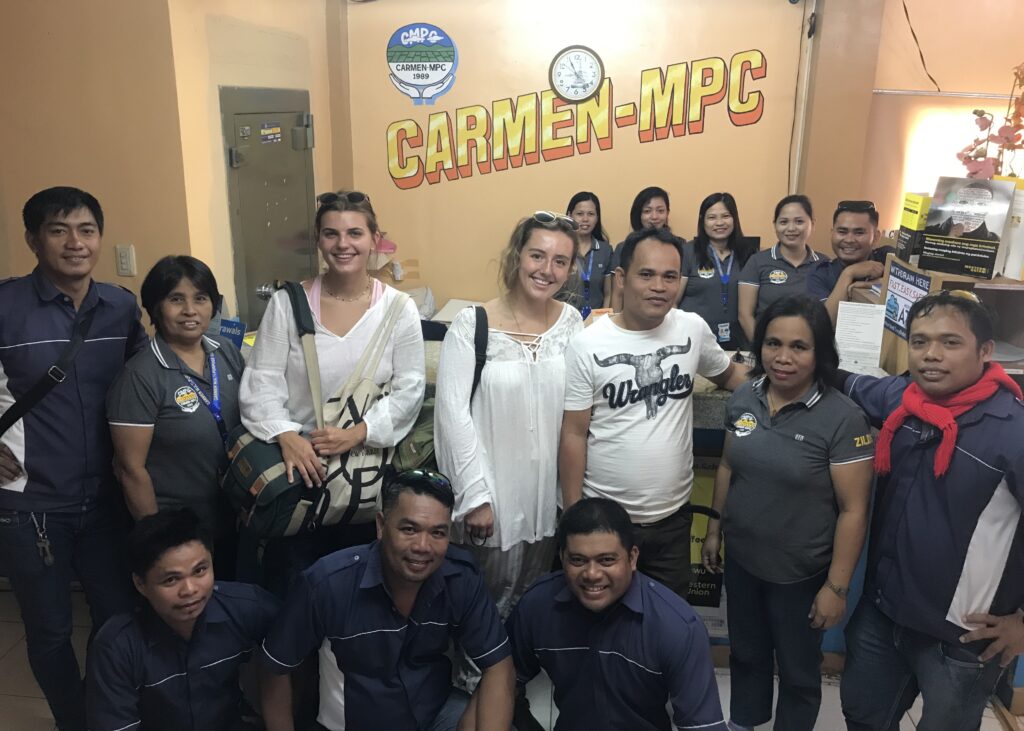 Furthermore, these visits would not have been possible without the support of Bohol Community Multi-Purpose Cooperative and Carmen Multi-Purpose Cooperative. We greatly appreciate the time and effort that the loan officers of these co-ops put into arranging beneficiary interviews, traveling with us around the island of Bohol, and serving as our translators. Overall, they play an invaluable role in this program, as they are the ones who oversee the entire loan process from application to repayment. We are grateful we had the opportunity to work with and get to know these individuals.
Lastly, we owe a tremendous thank you to the people back home who sponsored our internship. Without the support of Wisconsin Microfinance board members, we would not have had the resources to complete this invaluable journey. Ever since we learned about Wisconsin Microfinance in a college lecture, we dreamed of visiting the Philippines and contributing to the mission of the organization first-hand. We feel incredibly fortunate not only to have lived out that dream but also to be a part of a movement for empowering individuals and creating sustainable economic development. We look forward to witnessing what's next for Wisconsin Microfinance and its partners. It is our hope that our paths will meet again in the future.

Warmest regards,
Morgan and Natalia