Wisconsin Microfinance and Sustainable Development
March 4, 2021
What is sustainable development?
According to the UN's Brundtland Commission, "Sustainable development is development that meets the needs of the present without compromising the ability of future generations to meet their own needs."
What are the sustainability development goals?
In 2015, under the direction of the United Nations (UN), world leaders developed a set of ambitious and visionary global goals for inclusive development, called the Sustainable Development Goals (or SDGs: THE 17 GOALS | Sustainable Development (un.org) ). These goals are intended to guide global efforts for the next 15 years and can be used to help guide and inform the work of large international organizations as well as smaller non-profits like Wisconsin Microfinance. The creation of the UN's Sustainable Development Goals builds on decades of experience and work by countries around the world.
What do the sustainability development goals have to do with Wisconsin Microfinance?
Wisconsin Microfinance's lending programs in the Philippines and Haiti have been designed to align with the SDGs:
• SDG 1: To help eradicate extreme poverty for the most disadvantaged, currently measured as people living on less than $1.25 a day (today, there are 836 million people living in extreme poverty). Wisconsin Microfinance's lending programs are targeted to low-income communities. To help ensure that all men and women, in particular the poor and the vulnerable, have equal rights to economic resources, as well as access to basic services, ownership and control over land and other forms of property, inheritance, natural resources, and appropriate new technology and financial services, including access to community-level microfinance programs.
• SDG 5: Wisconsin Microfinance's programs have also been designed to help support gender equality. Women are disproportionately exposed to poverty and economic barriers, and struggle against inequality in education, barriers to paid work, and limited access to financial resources. Wisconsin Microfinance targets 80% of all loans to women, in order to help them lift themselves out of poverty, along with their families and local communities.
• SDG 8: Our programs are also conceptualized and implemented to help support the goal of supporting decent work and economic growth. Rather than simply a one-time aid program, our microloans are targeted to support local job growth and entrepreneurship, and we are exploring a new targeted program in micro-insurance, which is also urgently needed in poor communities.
• SDG 10: The lending programs of Wisconsin Microfinance are also intended to help reduce inequalities, both by empowering women and by targeting rural and low-income communities.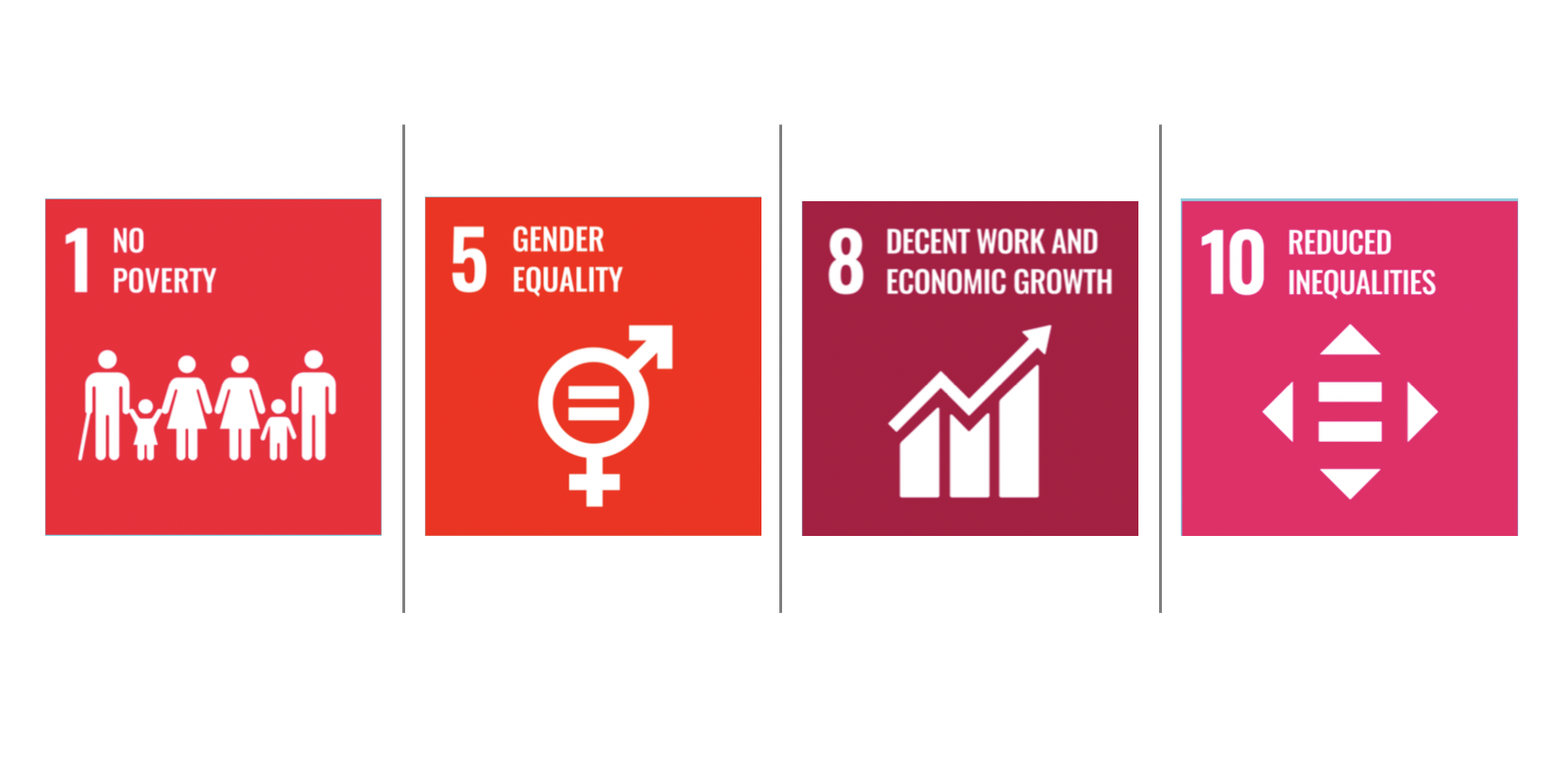 By receiving a small loan administered through one of our local partner organizations (the VICTO credit union in the Philippines, and the FOTADEL farmers' cooperative in Haiti), loan recipients are supported in creating a sustainable income. For many this leads to starting a savings account for the first time, contributing to the costs of their children's education, getting better access to previously unaffordable medical help, or helping to repair the infrastructure of their home and business. The Sustainable Development Goals recognized the need for global cooperation among governments, NGOs, corporations and individuals. The Sustainable Development Goals allow Wisconsin Microfinance to be part of a larger movement and network committed to using its resources to promoting sustainable development.