Women: The Champions of Microfinance
February 22, 2021
The role of women in the developing world is vital to the health and wellbeing of families. According to Muhammed Yunus, founder of the Grameen Bank "money entering a household through a woman brings more benefits to the family as a whole." When women are better off, households are more educated, healthy and prosperous. And when households are better off, communities prosper. That is why Wisconsin Microfinance has focused on empowering women through entrepreneurship and business development.
The women who receive loans tend to be mothers who will use the proceeds from their businesses to help out their families. Rosalina Langamon, before getting a loan from Wisconsin Microfinance, sold a few goods out of her home in Bohol, Philippines, and spent most of her day caring for her family and household. After finding out about Wisconsin Microfinance, Rosalina applied for a loan. The small loan allowed her to buy two piglets, fertilizer for her rice farm, and the supplies to open a Sari-Sari store (local convenience store) next to her home. The small loan to Rosalina made an immediate difference in the quality of live of her family.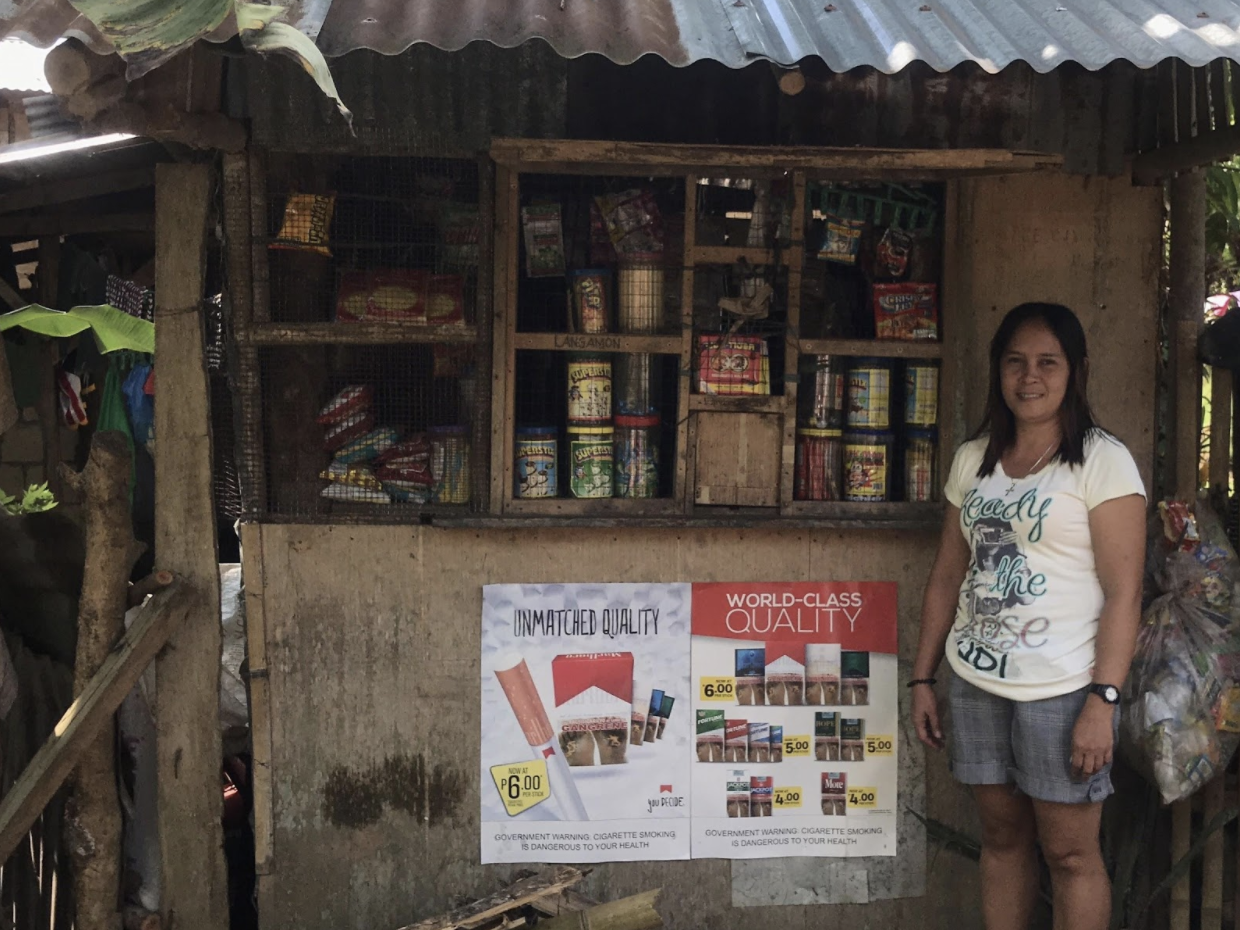 Since receiving her first loan from Wisconsin Microfinance, Rosalina has made a difference, both to her family and to her community. Rosalina has vastly expanded her Sari-Sari store and and added a meat vending business all thanks to the continued support of Wisconsin Microfinance. Rosalina has been able to send her kids to school and even has a son at Bohol State University. Rosalina expressed her gratitude for the opportunity to apply for loans from Wisconsin Microfinance stating, "I am happy because I am hopeful that my children can finish their studies so that they do not have to live difficult lives and they can help in uplifting their own families' lives." Rosalina is one of many borrowers who have incredibly similar stories.
The business ideas of women are innovative and responsive to a need in the community. The loans funded through Wisconsin Microfinance have the ability to increase self-esteem, promote independence, and teach critical thinking. Full-time wives and mothers can simultaneously become successful community leaders. Microfinance is such a powerful tool in promoting sustainable economic development and in empowering women. While these loans may be small, the ability for women to access capital in impoverished and male-dominated societies is critically important in bringing about gender equality in the developing world.