Wisconsin Microfinance in the Dominican Republic
May 20, 2022
In 2010, Wisconsin Microfinance launched our first program in Haiti. Shortly after, operations were expanded to the Philippines. And now, Wisconsin Microfinance will be traveling to the Dominican Republic to provide more small, low interest loans to aspiring entrepreneurs in poverty.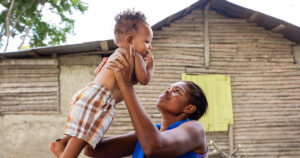 With sandy beaches, glamorous resorts, and beautiful scenery, the Dominican Republic may seem like a tropical paradise. But beyond the few tourist filled cities exists an underserved population that can greatly benefit from the powers of microfinance.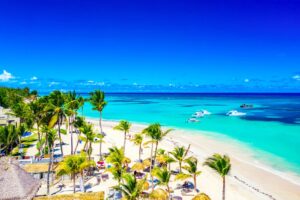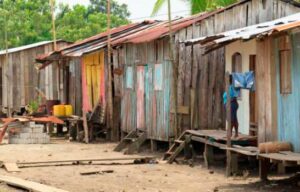 The Dominican Republic is a Spanish-speaking country of 10.8 million people. Of this, 40.4% live in poverty and 10.4% are in extreme poverty. Because the primary industry of the Dominican Republic is tourism, rural areas are often overlooked, which is why many of the Dominicans living in poverty are from outside the major cities. Additionally, the geographic location of the country makes it susceptible to natural disasters. In recent years, the Dominican Republic has been devastated by hurricanes, tsunamis, earthquakes, and mudslides, which has led to infrastructure – specifically rural infrastructure – being destroyed.
This dependence on tourism in the Dominican Republic has also made the country especially vulnerable to travel restrictions caused by COVID-19. The World Bank estimated that business closures caused by the pandemic have affected close to 25% of the population. Household income levels have decreased while poverty rates have increased.
While the Dominican Republic has made a lot of progress in granting women rights, there is still a lot of room for improvement. Women are underrepresented in the job market and suffer even more than their male counterparts from a lack of access to capital. Consequently, gender reports show that women are lagging behind men in terms of bank credit and savings.
Through a partnership with Fundacion Guanin in the community of La Piedra, a rural area east of Santo Domingo (the capital of the Dominican Republic), Wisconsin Microfinance aims to alleviate some of these problems by allowing Dominican entrepreneurs to exit poverty with dignity. Your dollars can make a difference. Consider supporting this new program today at https://wisconsinmicrofinance.com/take-action/donate/
Author: Jahnvi Datta
Sources:
https://www.ohchr.org/en/press-releases/2022/02/experts-committee-elimination-discrimination-against-women-commend-dominican
https://data.unwomen.org/country/dominican-republic
https://databank.worldbank.org/data/download/poverty/33EF03BB-9722-4AE2-ABC7-AA2972D68AFE/Global_POVEQ_DOM.pdf